Plumbing Repair & Service
For Customers Around Walton & Gwinnett
Call for a Free Phone Estimate: 678-618-0498
Financing Available
When the water heater isn't working, the entire household suffers . We service and inspect electric water heaters and gas water heaters.
Whether you need a complete kitchen makeover or a simple leaky faucet fixed, kitchen plumbing can be a tricky project to take on yourself. No matter if it's a leaky faucet or a clogged drain, we are here to help .
We personally have had thousands of plumbing installations without any plumbing repairs necessary. Feel safe knowing that you will probably not have plumbing issues in the future.
If you can't clear a clog after a few attempts with a plunger or hand snake, it is time to turn your drain cleaning over to a licensed plumber. Exerting too much force can permanently damage a pipe or fixture.
Plumbers Who Are Dedicated To Serve You!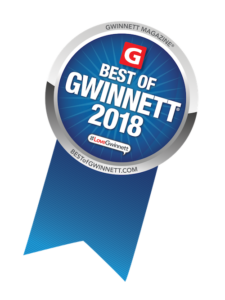 TAPP Plumbing is dedicated to providing the highest quality service for all of your plumbing needs, from leak repairs to new installations. The attention to detail that is provided by my wife Renee, and I at each appointment offers our customers a unique and pleasant service experience- at a fair, affordable upfront price. We take personal pride in quality workmanship and provide complete and lasting plumbing solutions for any plumbing problem.
We realize there are many plumbers capable of your basic faucet repair, cleaning your sink drains or completely rebuilding your kitchen sink plumbing. When calling Tapp Plumbing you will find out what sets us apart from the competition, it's our ability to provide all types of plumbing services from a simple toilet repair to installing your new gas or electric water heater always with a smile, as opposed to the typical grumpy under-trained "technician" who is actually learning on your job.
For Pipe repairs, cleaning clogged drains, or a water heater installation, we strive to be the best local plumber. We provide what we feel is the highest quality customer service possible for all of your plumbing problems including faucet repairs, toilet repair and water heater repairs. We can even provide a video camera inspection. We are a BBB accredited business with an A+ rating. Feel free to call Joe & Renee at Tapp Plumbing  for all your plumbing needs 678-618-0498. 
Call for the Results You Deserve!!!
"I called Renee yesterday and Joe was out first thing this morning to replace our water heater. I love dealing with local business owners that earn a great reputation with hard work, honesty and great customer service."
We are a very efficient husband and wife team who make every effort to solve your plumbing problems correctly the first time. We stand behind our work and strive for 100% customer satisfaction.
At Tapp Plumbing we understand solving your home plumbing quickly and efficiently is the only reason you call a licensed and insured plumber. We know that needing a plumber is stressful, so we make it as easy as possible! Click here to learn more about our plumbers in Loganville.